Brug to timer, den sidste fredag i hver måned sammen med andre soloselvstændige kvinder.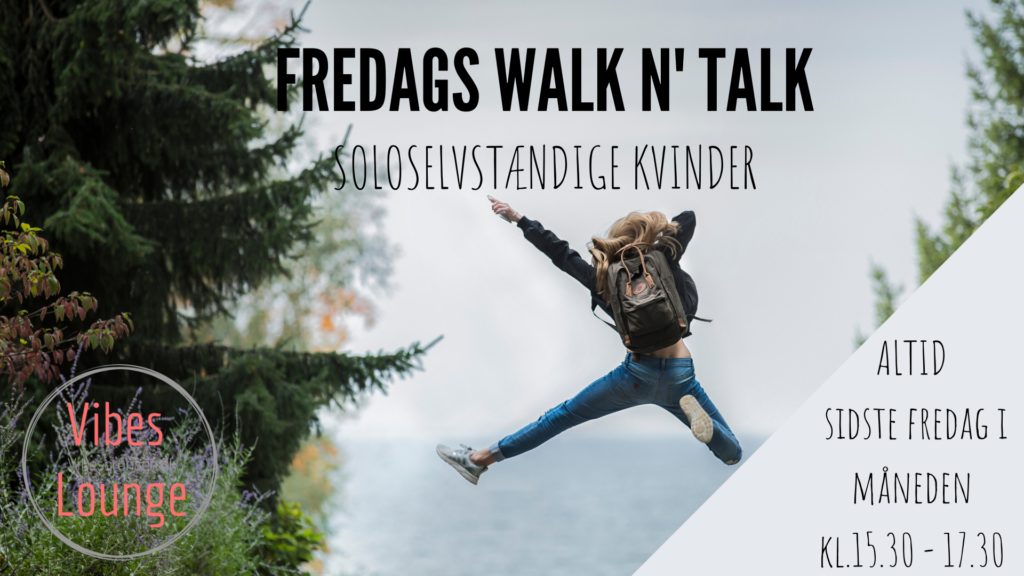 Konceptet er simpelt men ikke uden indhold og udbytte.
Kombiner networking, sparring, udveksling af ideer og udfordringer med en gåtur hvor du får frisk luft og får bevæget kroppen inden ugen går på held og weekenden kalder.
Du møder op, jeg sætter rammen og faciliterer de to timer vi er sammen. Jeg viser vejen. Alt du skal er at gå, snakke, tage og give af dig selv. Det hele er med afsæt i den soloselvstændige virksomhed.
Tilmelding er nødvendig – vælg det aktuelle event via dette link og klik på tickets.